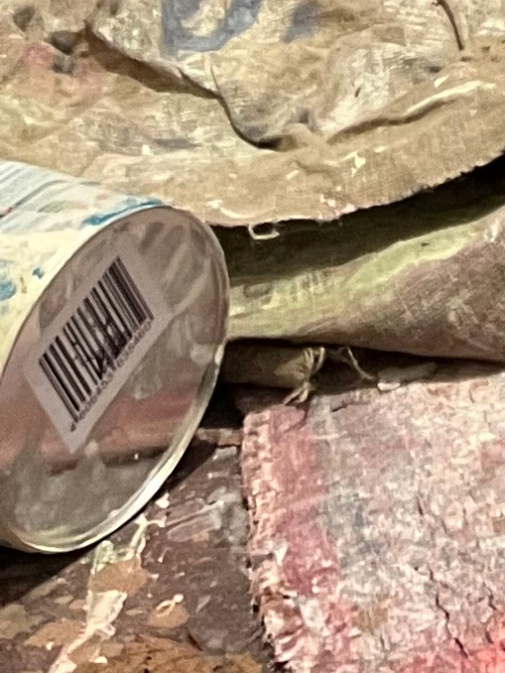 "Waks during a party at the studio in the face of the war in Ukraine"
Digital photo 2022

Work inspired by a painting by Jan Matejko "Stańczyk during a ball at the court of Queen Bona in the face of the lost Smolensk"

I found all the items in the photo in my studio. I wanted to take a simple picture of me and my paintings, but it resulted in a symbolic work. I think about how badly governed our country Poland is, how he is being robbed. As in everyday life, society is manipulated and deceived. I wonder why we have been ruled by mediocrities for hundreds of years by inept and weak people.


"Waks podczas imprezy w pracowni wobec wojny w Ukrainie"
Zdjęcie cyfrowe
2022
Praca zainspirowana obrazem Jana Matejki "Stańczyk w czasie balu na dworze królowej Bony wobec straconego Smoleńska"

Znalazłem wszystkie elementy znajdujące się na obrazie w mojej pracowni. Chciałem zrobić sobie zwykłe zdjecie na tle swoich obrazów ale wyszła z tego praca symboliczna. Myślę o tym jak źle rządzony i jak rozkradany jest nasz kraj, jak manipulowane i oszukiwane jest społeczeństwo. Zastanawiam się dlaczego od setek lat rządzą nami miernoty, osoby nieudolne i słabe.